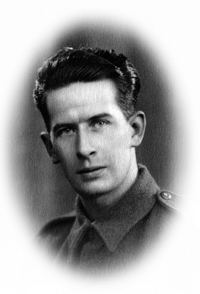 S/94010 Royal Army Service Corps

Ernest Smith (Ernest William on CWGC) was born in Sudbury around 1915, the son of Walter and Annie Smith. The family of 4 boys and 1 girl lived at 42 Upper East Street. His father was a regular soldier serving in the Suffolk Regiment as an officer's batman and spent very little time at home. Ernest is remembered as being a very mild mannered man.

Ernest was evacuated from France in June 1940 and taken onboard SS Lancastria, which was a Cunard White Star Liner. The ship had between 5,000 and 6,000 men on board when she was attacked at 1545 hours on 17th June 1940 by German aircraft close to St. Nazaire in the Bay of Biscay. As the bombs hit the ship one went straight down the funnel. The explosion split the ship in two and by 1620 hours the ship had sunk with the loss of approximately 3,300 lives.

Ernest was unable to swim. He is officially recorded as having died between 28th May 1940 and 23rd June 1940, such was the chaos with the evacuation of the troops from France during the German advance. He was aged 25.

Ernest lies buried in Le Clion-sur-Mer Communal Cemetery, France.

Two other Sudbury men were also lost on board SS Lancastria, Charles Golding and Don Theobald. To this day the official report of the sinking of SS Lancastria is bidden by the Official Secrets Act and not due to be released until 2040.